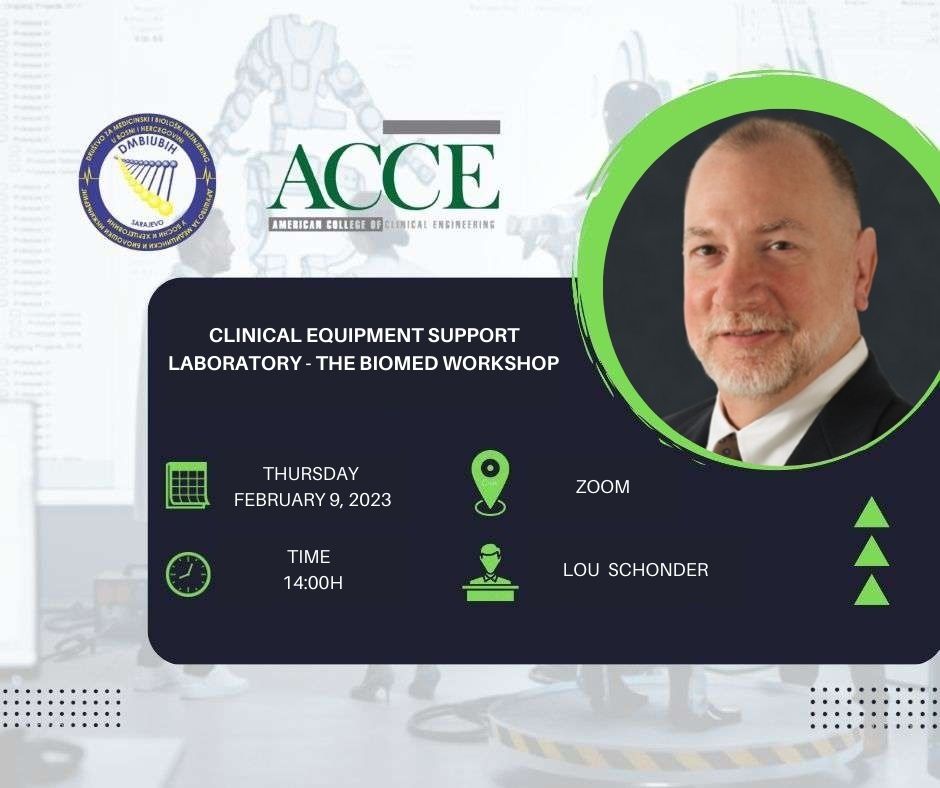 The Bosnia and Herzegovina Medical and Biological Engineering Society (DMBIUBIH) and American College of Clinical Engineering (ACCE) organize at February 09th, 2:00 PM (CET), webinar entitled "Clinical equipment support laboratory – The Biomed Workshop".
Lou Schonder has been in the industry for over four decades including consulting and medical equipment planning with ECRI.
Lou is director of earthMed, an all-volunteer NGO assisting with medical education in developing countries. He has also served as volunteer biomed and management with Project Open Hearts.
The webinar will be held via the Zoom platform, please register via the link:
https://docs.google.com/forms/d/1-0H3XI6VIPnTQ1GR9cJIrfKD4r_d_llM7Hak3qPd7RM/viewform?edit_requested=true&fbzx=2190262857815809767
Participation in the webinar is FREE!