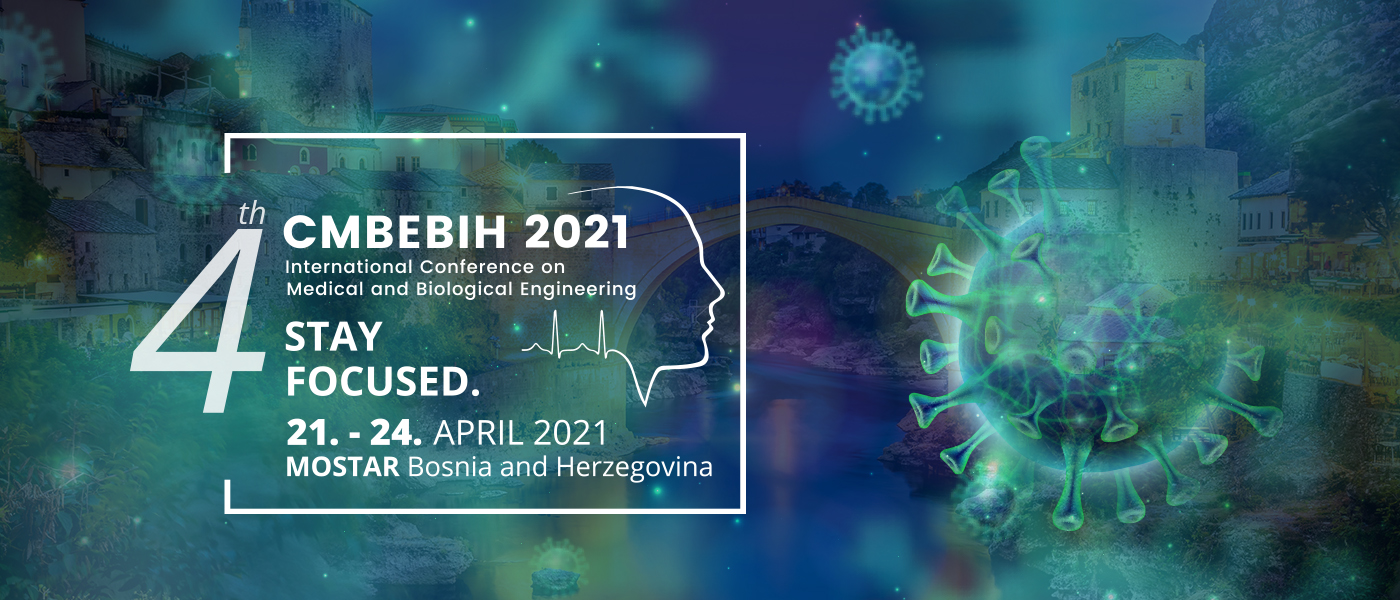 We are pleased to announce the 4th International Conference on Medical and Biological Engineering in Bosnia and Herzegovina, which will be held from 21 to 23 April 2021 in Mostar.
This important scientific event is organised by the Society in cooperation with partners from the academy, namely the Faculty of Pharmacy, University of Sarajevo, the Faculty of Medicine, University of Banja Luka and the Faculty of Pharmacy, University of Mostar.
According to the epidemiological situation caused by the COVID-19 pandemic, we are organising the conference live and through the online platform as well.
As in previous years, this is a project that has significant international support from organisations such as Springer, which publishes all accepted papers. Also, the conference was supported by IFMBE, IEEE and EAMBES.
Active and passive participation in the conference is enabled. For all those who want to take an active part in the conference, in the form of publishing a scientific paper, the call for papers is open until 30 December 2020. Passive participation means attending sessions and events at the conference, and all those interested can apply via www.cmbebih.com.